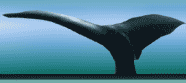 Earthtrust - Hawaiian Monk Seals
Biology and natural history plus factors affecting populations.


Midway Atoll -- Hawaiian Monk Seal
Fact sheet with links to other animals on Midway.


Museum of Zoology - Animal Diversity Web - University of Michigan -- Monk Seal
Geographic range, habitats, physical description, gestation, birth weight, behavior, food habits, economic importance to humans and conservation status.


National Geographic -- Monk Seal
Photos and multimedia audio, fact sheet.


NOAA - Hawaiian Monk Seal
Links to recovery programs, ongoing research, stock status in Marine Mammal Research Program.


NOAA - Monk Seal Mission Log
2006 NOAA teacher-at-sea mission log for Hawaiian monk seal on Kure Atoll.


NOAA - Pacific Islands Fisheries Science Center
Information on the Captive Care and Release Research Project for the Hawaiian Monk Seal. Photos (Midway Atoll).


Photograph of Hawaiian Monk Seal
Close-up picture of a Hawaiian Monk Seal.


Pinnipeds.org -- Hawaiian Monk Seal
Covers distribution, status and lifestyle. Great photos.

---
More Hawaiian Monk Seals Research Links